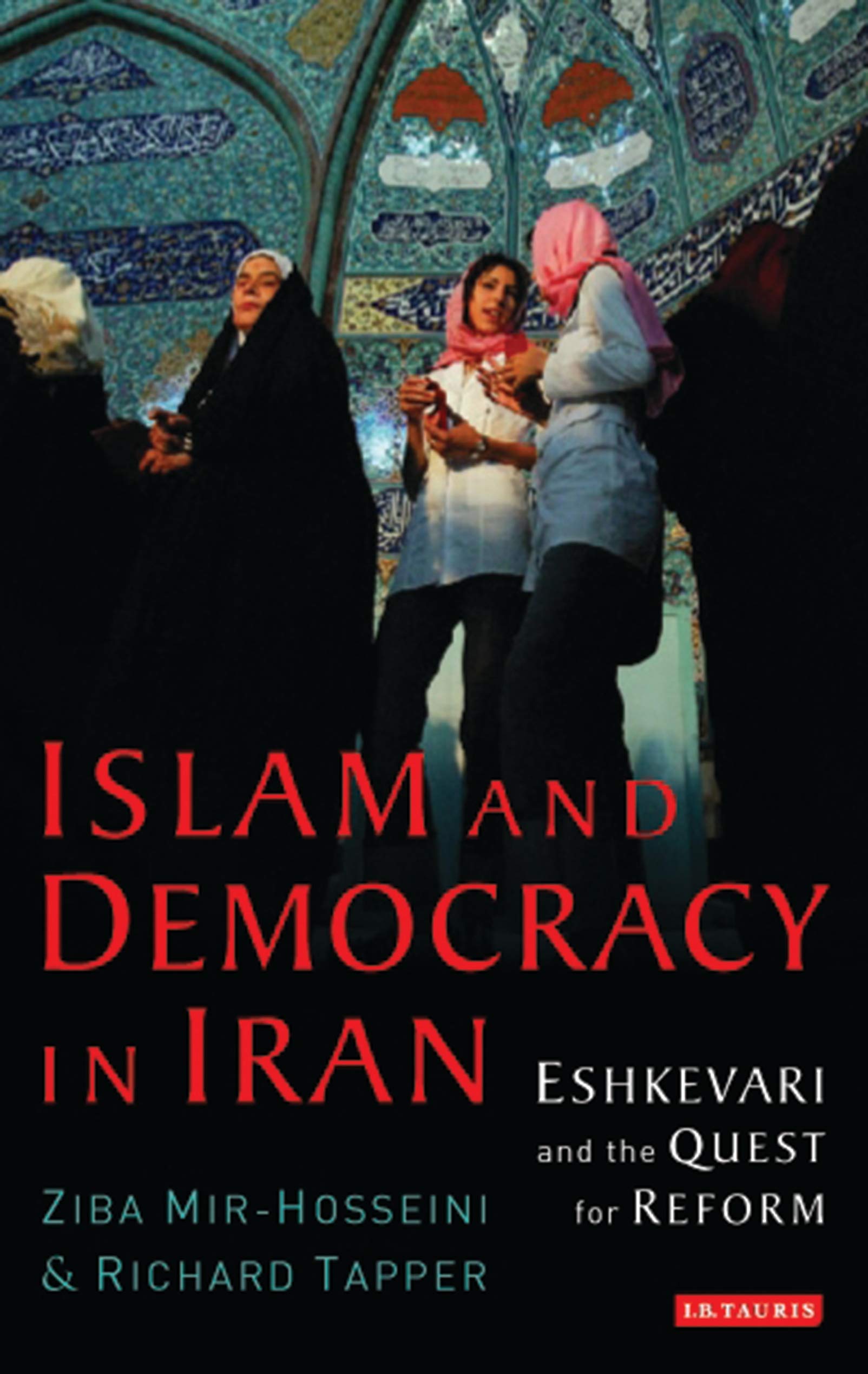 Islam and Democracy in Iran: Eshkevari and the Quest for Reform`
Author:
Ziba Mir-Hosseini, Richard Tapper
Publisher:
I.B. Tauris
Published: June 27, 2006
ISBN: 1845111338
Pages: 250
Language: English
Dimension: 5.64 x 0.81 x 8.75 inches
Description:
---
In today's world all eyes are on Iran, which has grappled with an experiment that has had a massive global impact. For some, the Iranian Revolution of 1978-79 was the triumph of a modern, political Islam, heralding Muslim justice
and economic prosperity. Others, including many of the original revolutionaries, saw religious fanatics attempting to roll back time by creating a despotic theocracy. Either way, the Iranian Revolution changed the Muslim world. It not only inspired the Muslim masses but also reinvigorated intellectual debates on the nature and possibilities of an Islamic state. The new 'Islamic Republic of Iran' combined not just religion and the state, but theocracy and democracy. Yet the revolution's heirs were soon engaged in a protracted struggle over its legacy. Dissident thinkers, from within an Islamic framework, sought a rights-based political order that could accept dissent, tolerance, pluralism, women's rights and civil liberties. Their ideas led directly to the presidency of Mohammad Khatami and, despite their political failure, they did leave a permanent legacy
by demystifying Iranian religious politics, and condemning the use of the Shariah to justify autocratic rule.
This book tells the story of the reformist movement through the world of Hasan Yousefi Eshkevari. An active supporter of the revolution who became one of the most outspoken critics of theocracy, Eshkevari developed ideas of 'Islamic democratic government', which have attracted considerable attention in Iran and elsewhere.
In presenting a selection of Eshkevari's writings, this book reveals the intellectual and political trajectory of a Muslim thinker and his attempts to reconcile Islam with reform and democracy. As such it makes a highly original contribution to our understanding of the difficult social and political issues confronting the Islamic world today.
Order from Amazon
Back